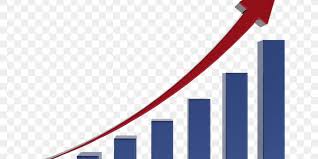 Botswana continues to grow its online presence through .bw domains as it experienced a 76% growth registering 841 more domains in 2019 than the total 1102 registered domains in 2018. With corporate businesses (co.bw) taking the lead, this means that business owners are being proactive about helping their prospective customers find them. With the world revolutionizing into a digital transformation, what better a time to have a locally relevant online presence.
Batswana continues to rank highly in most recognized international rankings and having more businesses online fulfills the role each Motswana plays in branding our country. Numbers speak to Trust and the more the domains in the .bw ccTLD, the more .bw is trusted by many. Today .bw domains stand at a total of 8836.
The Registry (BOCRA) is currently running the Switch to .BW campaign to encourage more takeup of the domains especially locally. The Registry does not charge maintenance fees to Registrars in support of this campaign.